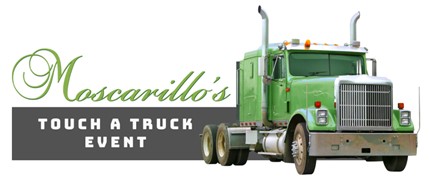 Moscarillo's Garden Shoppe is hosting a Touch a Truck Event on April 15th, 2022 from 11:00 am – 2:00 pm. These events are great chances for people in the trades or municipalities to get younger people excited about our fields of work! With many COVID-19 pandemic restrictions limiting events during the winter, this event will be a great way to start the Spring season.
We're asking select partners to participate in this fun filled day in our parking lot at our West Hartford Greenhouse located at 2600 Albany Avenue in West Hartford, CT. In addition to the touch a truck event, we will be hosting a kid's Easter Egg hunt on the property at separate intervals throughout the day.
Please fill out the below form if you'd like to participate so we can include you in our vendor list.  In addition, please include your logo so we can showcase it in our advertising. If you have more questions about the event, do not hesitate to email us with those as well at events@moscarillos.com. As mentioned above we are choosing select partners to work with us so that a wide variety of equipment/vehicles are shown. In doing so we would appreciate RSVPs by March 21st so that we can reach out to other interested parties.